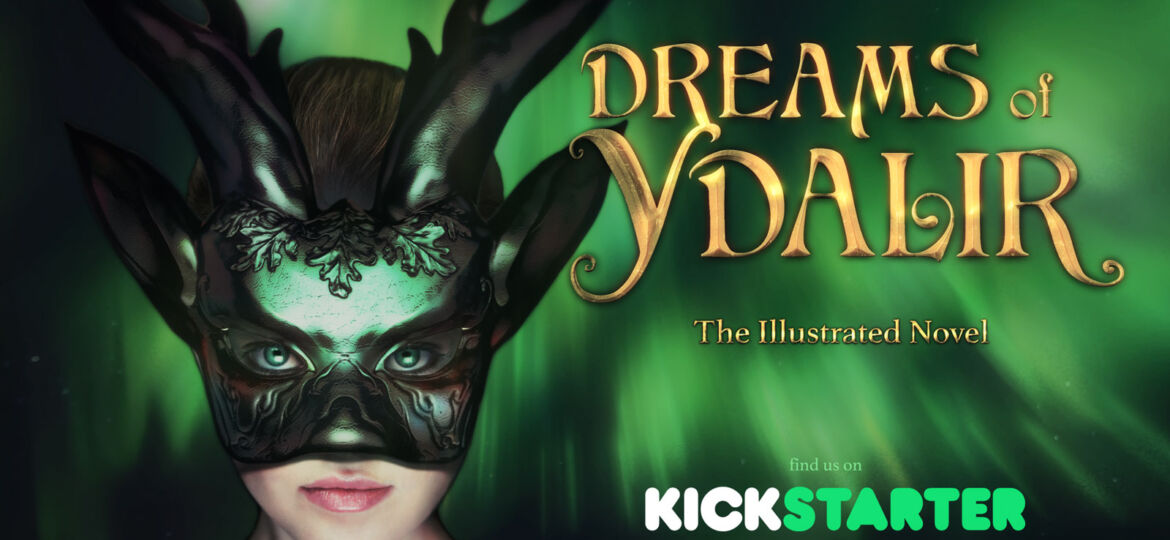 We just launched our Kickstarter campaign! 
The goal is to fund a print run of Dreams of Ýdalir, an illustrated novel written by Jenn Campus and illustrated by Roberto Campus.
The finished product will be a beautiful, heirloom style, clothbound hardcover book: 160 pages, 6″x9″. It will feature dozens of full page illustrations, plus many sketches, making this a novel / art book hybrid. We will also produce a narrated audio-book and PDF version, plus art prints.
The Story
Where Norse Mythology and Mists of Avalon meet, this is also the untold love story of the Gods, Ullr (Wuldor) and Elen of the Ways. The book format includes Fawn's illustrated journal chronicling the journey from orphaned and alone to finding out her lineage extends far into the ancient past and is tied up in myth and magic.
This illustrated story, uses the rich imagery of fantasy artist Roberto Campus and speaks of magic, passion, love, acceptance and the quest to discover one's self. It is a world that exists beneath the veil of our own familiar world and one that you will love getting lost in. It includes fundamental truths spoken by the gods themselves to help us understand our own place in the cosmos.
Watch The Trailer