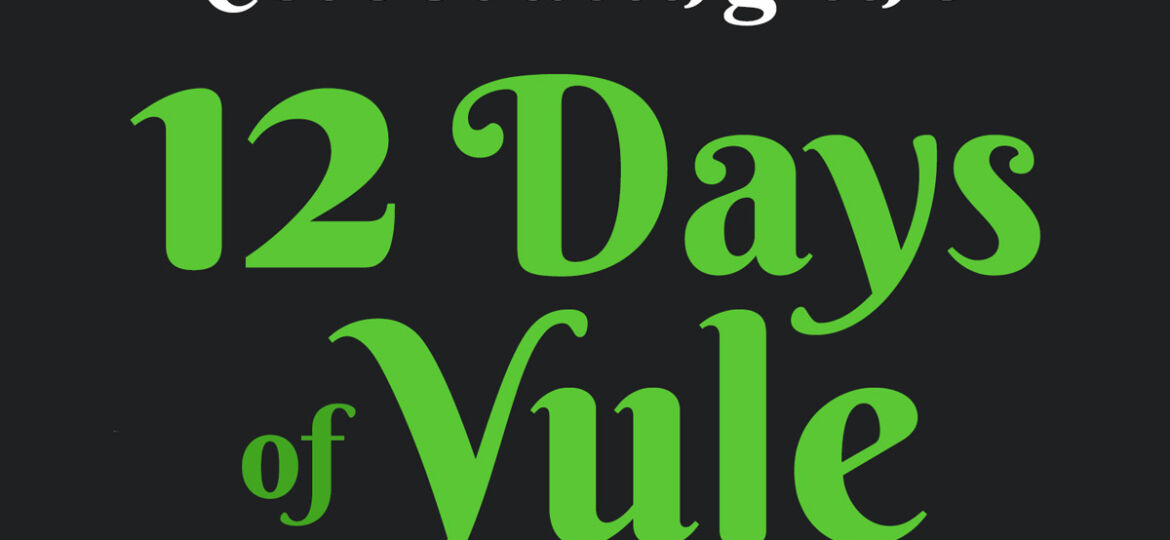 Jenn, our resident author just can't get enough of writing. In between working on Dreams of Ýdalir she has just published A Guide to Celebrating the 12 Days of Yule (Heathen-style!): Folklore, Activities and Recipes For The Whole Family to Enjoy For 12 Days!
.This concise, fun and easy to follow guide for celebrating the 12 Days of Yule (Heathen-style!), includes:
*Activities for each of the 12 days
*Recipes
*Prayers
*Folklore/ History
*Rituals
*Crafts
*Traditions
All activities are family friendly but also great for individuals.
For most Pagans of any denomination, Yule is a high holy season. The ancient festival was a 12 daylong celebration beginning on the eve of the Winter Solstice (known to most Pagans as Yule) and ending at the new calendar year. This celebration was so important in ancient times that it was converted by the Christians to the 12 Days of Christmas.
Many Pagans, especially those devoted to the Norse and Anglo Saxon Gods and Goddesses try to find some way to keep these 12 days, yet many are unsure exactly how to celebrate. Social media blows up in the weeks leading up to the Solstice with questions like: How do you celebrate? What do you do exactly? What activities, what rituals, what prayers and celebrations?
For the past several years Jenn has been working on this guide in an attempt to answer some of those questions for her own family and for others. This guide is a result of creating family traditions for this special and most sacred (not to mention FUN!) time of year. Put all together into one little, handy and easy to follow guide, you and your family can celebrate the 12 Days of Yule together, with a little inspiration from what another family has been doing.
Please enjoy!